Archive for March, 2008
Posted: March 24th, 2008
at 1:16am by ORBIT
Categories: CFF
Comments: 4 comments
Maybe it was years of competetive sports, years of being razzed for being poor and wearing hand-me-downs that were too big, years of straight F report cards.
Who cares? There is a murderers row of machines in my basement and buckets of insults waiting to pour out like the floods of Noah with no room on the boat for sissy's.
You will be bombarded with insults, beer, big doobies, heavy metal, headslaps and Bruce Lee movies. I'm short, chubby, ugly, the baseball career didn't work out, the music career didn't work out, my stories are played out. I got broken dreams for christmas and I'm looking to share.
But, when the shit hits the fan and the robot wars go down, it's us vs the pinball machines. These skills may very well save our pimpled, hairy asses some day, so start brushing up Jerk-O's.
It's us vs the pinball machines.
It's us vs the pinball machines.
Posted: March 18th, 2008
at 3:11am by Kickback
Categories: CFF
Comments: No comments
A curse is the expression of a wish that misfortune, evil, or doom befalls a person. I've been playing pinball a long time. I know there are a lot of people out there who would like to cut my fingers off. Instead, they torture me by leaving an evil spirit that shows up at just the wrong times.
I am the superstitious type. When it comes to a game like pinball, you have to stay in a certain zone. I'm not sure where they come from, but I do believe in curses that can break this Zen state that every pinball player knows.
"The Curse of the Dumb Kid"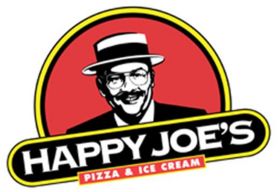 When I was 15, I was stricken with a lifelong curse. It was in a small Pizza Parlor in St. Louis on Route 66 called "Happy Joes". We used to get baked and play pinball there till our quarters ran out. They always had at least 2 or 3 machines. I believe my first curse was placed upon me by the old Black Knight himself. He sent an evil force my way, and it still haunts me some 16 years later.
I was ripping Black Knight 2000. It had only been out for a year. We battled the Knight for hours. We would revel in the music. My last 2 balls were in the lock and my last Ransom letter was blinking. I was about to beat the entire game. I would destroy the Grand Champ. My friend Boomer Shumar stood behind me silently.
All of the sudden, out of nowhere, this little white trash kid comes up and starts beating on my flipper button. He was laughing at me. I tried not to look. I asked him nicely, "Step away kid. This is some grown man shit." He looked up at me with his blue cross eyes and booger crusted nose. Boomer stepped out to smoke a cig. I was fucked.
He banged on my flippers again. His hands were dirty and poisoned with pizza sauce, snot, butthole grease and earwax that he continued to rub all over the side of my hand as he laughed sardonically. "Not funny kid." He laughed until my ball drained. I had one last ball to play.
"Go back to your parents, kid."
I saw no one else in the restaurant. This kid was sent from hell by the Black Knight himself. Or possibly the current Grand Champ. I was fucked. I shot my ball and he put his hands on my flipper again. I missed the Ransom again. He laughed. My ball came down to the bottom playfield. I tried with every ounce of young pinball will I had, but it wasn't enough. TILT. I turned around to the kid. He couldn't have been but 6 years old. I raised my right hand, and I smacked the living shit out of him.
At this time my friend Peat and Boomer were walking in the door. The kid ran to the back of the restaurant, and disappeared. My boys were in shock.
"Dude. You just smacked a retarded kid."
I didn't even realize he was retarded. It's hard to tell when you're right above the bible belt. I can't play pinball near kids to this day. Whenever a kid gets within ten feet of me, I'm already fucked. I now have a kid radius rule when I'm out with my girl's son. But every time he runs out of quarters, consider my game done.
"The Curse of the Compliment"
Never compliment anyone's game while they are playing. This not only fucks their head space, but it makes them over-confident as well. In fact, don't even think about a compliment. Even when it gets in my head, "Shit, Orbit is ripping," it equals Instant drain.
"The Curse of the Extra Ball"
Everyone knows this one. I believe it's the overconfidence factor. You put so much energy into getting the damn extra ball, only to lose your current ball straight down the middle or off to the side. Beware! Be on edge and be ready: Because nothing hurts worse than blowing it with an Extra Ball in the hole.
Posted: March 16th, 2008
at 12:36pm by ORBIT
Categories: CFF
Comments: 6 comments
Announcing a new feature on the website: a message board! It's been noted that we need more ways to communicate with one another. So we set this up. So sign up and start communicating already.
http://crazyflipperfingers.com/talk
This is a public forum, centering around the gang and also any other pinball-related concerns in Portland. Tell friends, rivals, operators, and anyone else, and then let's get this thing rolling. The portlandpinball.com message board is mostly dead and pretty impossible to sign up with. Our board has an easy registration, and, if it becomes active enough, we can turn it into the hub for pinball news and discussion in the region.
At the moment there is a "Site Suggestions" subforum. Use this forum to give us feedback, and to suggest additions/changes to the message board and website. This message board is new, so if something glitches, chill out and then tell us, and then we'll fix it.
Gang members: There is a hidden, private forum intended for internal matters. When you register, Multiball or I will grant you access to this forum (within a reasonable amount of time). If you aren't given access within a few days, shoot me an email at master.cob at gmail.com, and I'll get you set up.
Have at it!
Posted: March 13th, 2008
at 11:54am by ROM
Comments: No comments
http://www.pinballspot.com/web/map-help-faq/
ROM, Orbit, Multiball– can we somehow link up with this? is this a good engine for updating the global pinball map? haven't contacted them yet, but maybe we should collaborate. everybody check it out, and let's see if we can get the handful of internet pinball mapper types to put their heads together and get something really useful up and running.
side note– if anyone happens to find themselves in multnomah village (SW, off terwilliger exit from I-5, a whole block of quaint shops including a jazz record store, thai food, bakery and some other stuff people go to) there's a cool bar called The Ship there on 35th, off Multnomah, with a pristine POTC. I put up a modest 340mil GC and 250 #1. That machine is set up exactly as I would want ALL machines to be, as a reference. It's lovely.
Posted: March 9th, 2008
at 11:38pm by BounceBack
Categories: CFF
Comments: 2 comments
Crazy Flipper Fingers is proud to present two recently initiated members: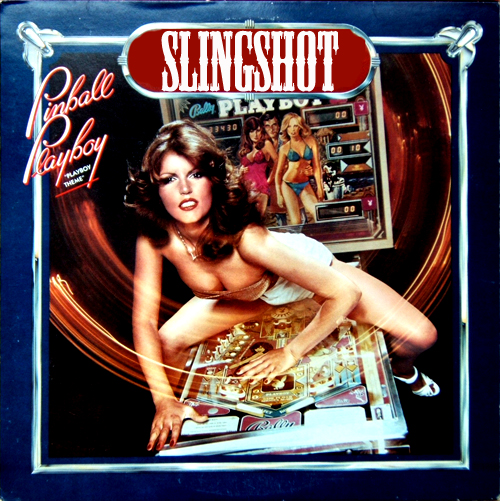 Slingshot (previously known as Josh Pio) is the youngest member of CFF. Slingshot is always surrounded by beautiful women. He is truly a Pinball Playboy. This factor weighed strongly in our decision to initiate him. Aside from his lovely companions and charming disposition, Slingshot is also one of the most versatile and loyal Pinball players on the Planet. He has earned himself a reputation on the local Pinball circuit as a man who is never satisfied nor satiated. This same reputation applies to beer, too.
If you see Slingshot playing Spiderman till close at Bar of the Gods, offer to buy him a drink. I guarantee that he will beat you to the bartender and return with a pitcher of Pabst Blue Ribbon for everyone. (This factor also weighed strongly in our decision to initiate Slingshot.) Til' Death!

ROM (previously known as Ryan Gratzer) is an amazing and energetic Pinballer. He has shown constant dedication to the pursuit of new levels of Pinmania. He even practices Pinball in his sleep on the virtual machines that he has mapped out in the ether of the Universe. Not only is he a Grand Champ on Attack from Mars, he is the Grand Champ of the Planet Mars. He could probably cure cancer or be the world's next young billionaire, but instead he would rather get to BOSS on Sopranos. We thank ROM for making the right decision.
If you see ROM at your local arcade please offer him a towel. He is probably still soaked with beer from CFF's wettest initiation EVER! Til' Death!
In other important Pinball news, Crazy Flipper Fingers has filed paperwork with the state of Oregon to become a 501 (c)(3) non-profit corporation. We figured that one scumbag probably can't save the world, but maybe 20 scumbags that play Pinball can. Our goal is to spread the good word of Art, Life and Pinball to the children of Multnomah county so that they may grow up with the love of Pinball instilled in their hearts. CFF will be holding Pinball fundraisers, tournaments and marathons to raise money to start a CFF Youth Brigade. The children are our future, it is our goal to corrupt them in the present.
Stay tuned in for more details…
Til' Death!
Posted: March 8th, 2008
at 10:37pm by ORBIT
Comments: 2 comments
http://www.youtube.com/user/CaptainPinballI haven't communicated with the man. But his collection of pinball promo videos is truly something to behold. I didn't even know Bally/Williams/etc. had been sending out promo vids to arcade owners, but here they are. Totally fucking cheesy=totally fucking cool. We should get a reel of these together and show them all at the next CFF awards banquet.
Where you people at?
BBB