Archive for May, 2012
Alec Longstreth's Zeros to Heroes comic includes a chance encounter with CFF! The entire comic is syndicated on Stern's blog. Check out his and Jon Chad's awesome pinball 'zine, Drop Target.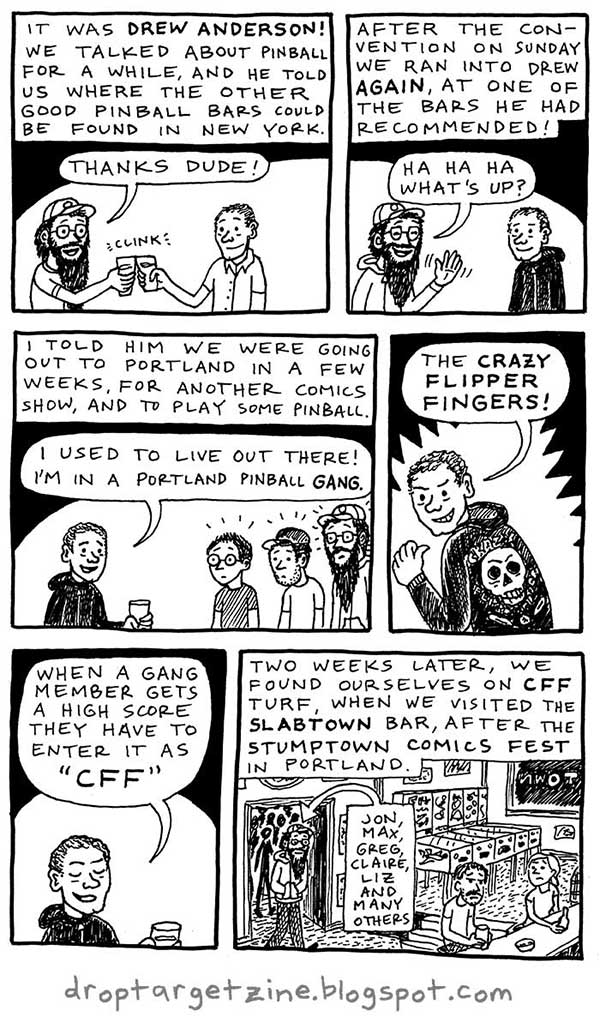 Posted: May 20th, 2012
at 11:14am by ORBIT
Categories: CFF
Comments: No comments
Rumor has it that the CFF owned Viking pinball machine will be on location at Cbar soon. Â Come check it out. Â 8pm or whenever you can show up.
Posted: May 18th, 2012
at 8:55am by Videomode
Categories: CFF
Comments: No comments