Posted: March 8th, 2008 by ORBIT
Crazy Flipper Fingers is proud to present two recently initiated members: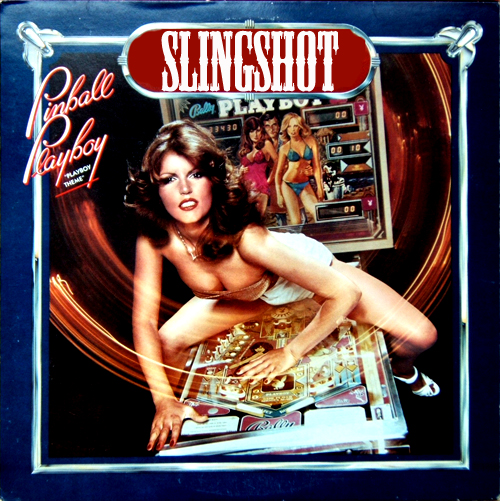 Slingshot (previously known as Josh Pio) is the youngest member of CFF. Slingshot is always surrounded by beautiful women. He is truly a Pinball Playboy. This factor weighed strongly in our decision to initiate him. Aside from his lovely companions and charming disposition, Slingshot is also one of the most versatile and loyal Pinball players on the Planet. He has earned himself a reputation on the local Pinball circuit as a man who is never satisfied nor satiated. This same reputation applies to beer, too.
If you see Slingshot playing Spiderman till close at Bar of the Gods, offer to buy him a drink. I guarantee that he will beat you to the bartender and return with a pitcher of Pabst Blue Ribbon for everyone. (This factor also weighed strongly in our decision to initiate Slingshot.) Til' Death!

ROM (previously known as Ryan Gratzer) is an amazing and energetic Pinballer. He has shown constant dedication to the pursuit of new levels of Pinmania. He even practices Pinball in his sleep on the virtual machines that he has mapped out in the ether of the Universe. Not only is he a Grand Champ on Attack from Mars, he is the Grand Champ of the Planet Mars. He could probably cure cancer or be the world's next young billionaire, but instead he would rather get to BOSS on Sopranos. We thank ROM for making the right decision.
If you see ROM at your local arcade please offer him a towel. He is probably still soaked with beer from CFF's wettest initiation EVER! Til' Death!
In other important Pinball news, Crazy Flipper Fingers has filed paperwork with the state of Oregon to become a 501 (c)(3) non-profit corporation. We figured that one scumbag probably can't save the world, but maybe 20 scumbags that play Pinball can. Our goal is to spread the good word of Art, Life and Pinball to the children of Multnomah county so that they may grow up with the love of Pinball instilled in their hearts. CFF will be holding Pinball fundraisers, tournaments and marathons to raise money to start a CFF Youth Brigade. The children are our future, it is our goal to corrupt them in the present.
Stay tuned in for more details…
Til' Death!
2 Responses to 'New Members and Pinball Business News'
Subscribe to comments with RSS or TrackBack to 'New Members and Pinball Business News'.
---
---

---
Leave a Reply