Posted: December 31st, 2019 by ROM
CFF Los Angeles Chapter Checkin In
The CFF Los Angeles Chapter has been crankin' it these past 4-7 years (can't remember how long we've been established here). Putting up scores here, and scores there, and scores everywhere. And when we're not putting up scores, we're taking down scores (other people's scores). So I guess you could say that all is well down here and we're the best.
Yet we've been quiet on the blog-front. So we thought we'd rumble in to the blog for once and share about an important event that just occurred in our chapter.
Ladies and germs, we are beastly proud to announce that Los Angeles Chapter First-Ranked Commodore Danny Backglass has gotten a NEW TRACKSUIT.
Let's take a moment here to not only congratulate him, but also to applaud and praise him on this momentous occastion.
He took it on its inaugural run last night, and it delivered as promised. Take a look at the pic below for a peak, and after the pic we'll share some of the specs.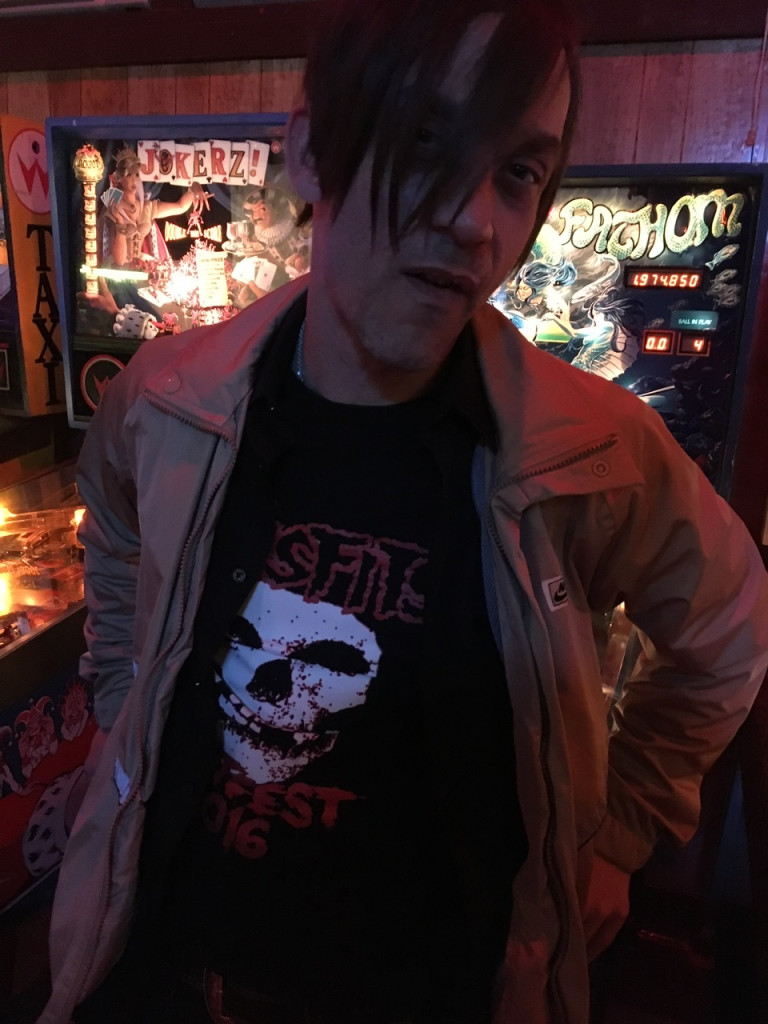 While Danny has been experimenting with FILA trackies these past few years, this vintage Nike gold trackie represents a fresh departure from his standard black or navy suits, mostly because it's gold. The material is Gore-Tex, which means it's waterproof. It also comes with a plethora of pockets, a detachable/attachable hoodie, and some parts that shine when light hits them. All in all, this is a peak performance trackie that'll help take Danny's game to the next level.
Danny was quoted as saying, "this trackie is dope." And we have to agree!
This trackie has actually been in the CFF family for years, but recently ROM experienced a second round of puberty (didn't know that could happen at 40) and grew a few more inches, so he bequeathed it to Danny B.
If you see this trackie out in the wild, please give the man some damn room and don't yell and shit if you're playing a game on the machine next to him.
CFF Los Angeles Chapter OUT.